Innovation is More Than Just a Press Release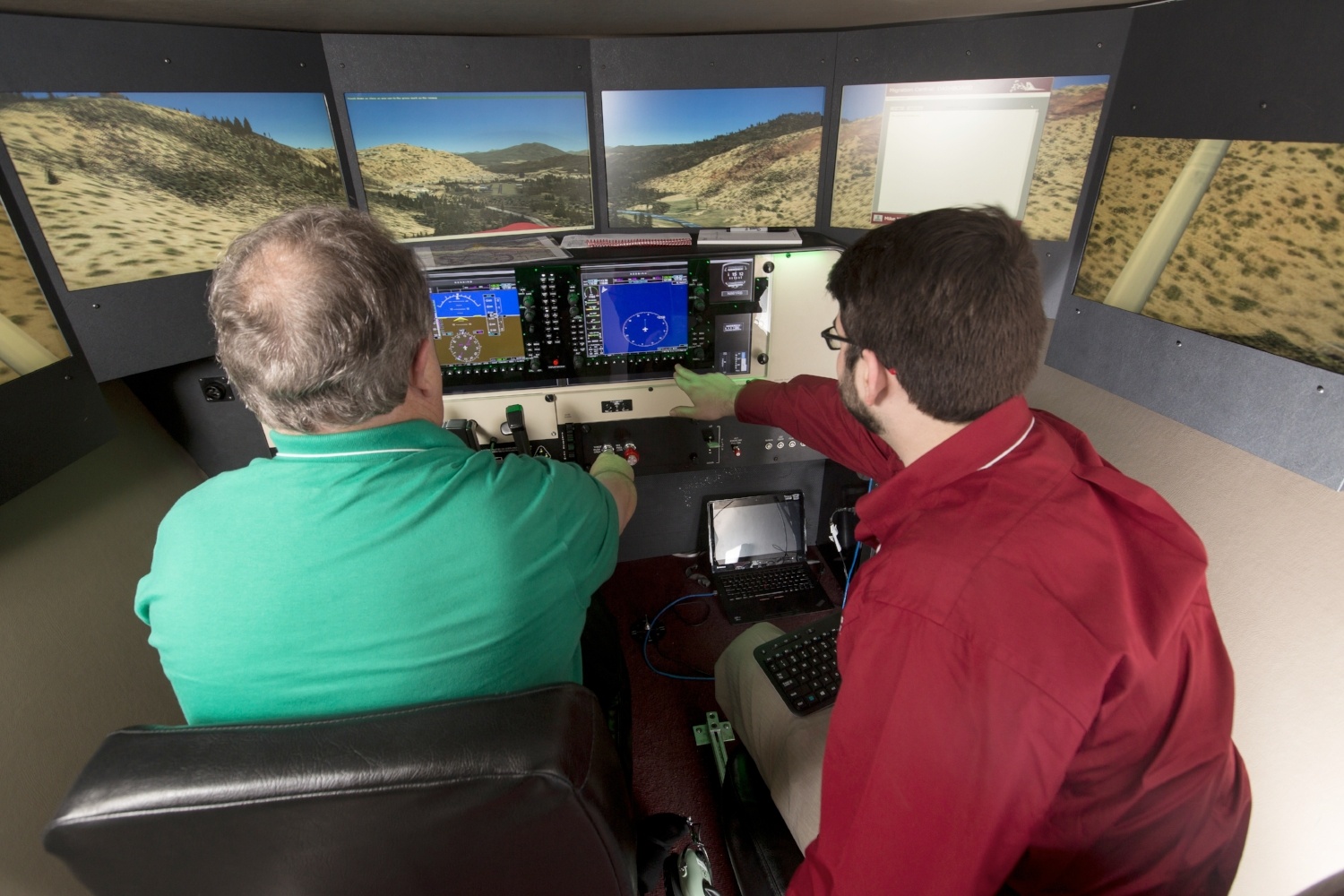 Fly the real thing at AirVenture Oshkosh 2018
Redbird flight simulators will be featured in various locations across the AirVenture grounds. There will be a ton of opportunities for attendees to check out Redbird technologies, meet our team, and learn about our latest initiatives to move flight training forward with innovative, reliable, and high-quality products.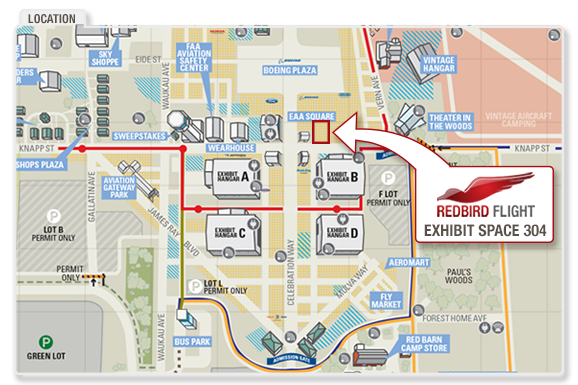 Our main nest at Oshkosh, the Redbird Tent houses the most diverse collection of Redbird simulators at the show and a lot of information about our most recent announcements. Here's some of what you'll find there this year:
Product and Usage Updates – Recent product updates and FAA rulings have expanded possibilities for your flight training. Our operating system, Navigator, just got a lot more powerful. A year after its release, GIFT is ready to revolutionize instructional design. On top of that, your Redbird Aviation Training Device now can be utilized even more heavily in your training. Visit the Redbird tent to discover what it all means for you.
The Return of the Redbird STEM Lab – On the heels of a successful AirVenture in 2017, the Redbird STEM Lab took to the road this year. Now featuring the new Redbird STEM curriculum—which consists of six lessons and corresponding, preset flight missions—the STEM lab returns to Oshkosh this July to showcase the classroom of the future. Utilizing Jay Velocity simulators to integrate science, technology, engineering, and mathematics (STEM) into aviation-themed classes, the Redbird STEM Lab is a can't miss, interactive experience for students in grades 6-12. The STEM lab will take place Monday, July 23 through Saturday, July 28 in the Redbird Tent. Class offerings and registration will be available soon!
Redbird Flight Simulator Showcase – Each year, Team Redbird relishes the opportunity to bring a diverse and expansive fleet of aviation training devices to the thousands of pilots and students at Oshkosh. AirVenture provides a unique chance to experience consecutively and repeatedly a wide-range of Redbird training devices. We value it greatly, so we've prepared an awesome lineup of sims to demonstrate and discuss at AirVenture 2018:
We'll also be showcasing a very special edition of the Redbird CRV Full-Motion Advanced Aviation Training Device, our Cessna Caravan simulator. We won't give too much away, but this sim does things you've never seen a Redbird do before—in your flight school or in nature*.
*Redbird is not liable for any false information regarding the anatomy or behavioral characteristics of birds. For more information, please consult a wildlife expert or get more into bird watching.